Nestled in the picturesque town of Walland, Tennessee, lies a hidden gem of luxury and natural beauty: Blackberry Farm. This renowned ultra-luxury hotel and resort offers a unique and unparalleled experience for those seeking a retreat in the stunning foothills of the Great Smoky Mountains. With its award-winning accommodations, world-class cuisine, and a wide array of activities and amenities, Blackberry Farm captures the essence of Southern hospitality and provides a haven of relaxation and indulgence. Join us as we delve into the enchanting world of Blackberry Farm and discover why it is a destination like no other.
Luxurious Accommodations
Blackberry Farm offers a range of elegant accommodations, including charming cottages, luxurious guest rooms, and spacious estate houses. Each abode is meticulously designed with a blend of rustic charm and modern sophistication, ensuring a comfortable and refined stay. Immerse yourself in the serene beauty of the surrounding landscape with stunning views of rolling hills, lush gardens, or tranquil streams. The attention to detail and personalized service provided by the dedicated staff at Blackberry Farm ensures that every guest feels pampered and well taken care of. With guest rooms starting at $1500 a night this tucked-away southern gem offers the experience you find in some of the most sophisticated resorts in the world.
Culinary Excellence
A true highlight of Blackberry Farm is its exceptional culinary experience. The resort boasts an award-winning farm-to-table restaurant, renowned for its innovative and seasonal cuisine. The talented chefs at Blackberry Farm utilize the freshest locally-sourced ingredients, many of which are grown on the property's own farm. Indulge in exquisite dishes that showcase the rich flavors of the region, paired with a carefully curated selection of wines from around the world. For a truly immersive culinary adventure, guests can participate in cooking demonstrations, wine tastings, and farm tours, gaining insights into the farm-to-table philosophy that underpins Blackberry Farm's exceptional dining experience.
Outdoor Activities and Relaxation
Surrounded by the natural beauty of the Great Smoky Mountains, Blackberry Farm offers an array of outdoor activities for guests to enjoy. Embark on guided hikes through scenic trails, go fishing in the pristine waters, or explore the countryside on horseback. For those seeking relaxation, indulge in spa treatments inspired by nature, rejuvenate with yoga classes, or simply unwind by the infinity pool while taking in the breathtaking views. Blackberry Farm also offers curated experiences such as wine and whiskey tastings, art classes, clay shooting, paintball, and even a pottery studio for guests to explore their creative side.
Unforgettable Events and Celebrations
Blackberry Farm is the perfect setting for unforgettable events and celebrations. Whether it's an intimate wedding, a corporate retreat, or a family reunion, the resort's elegant venues, impeccable service, and breathtaking surroundings create an ambiance that will be cherished for years to come. The experienced event planning team at Blackberry Farm will work closely with guests to customize every detail, ensuring a seamless and memorable experience. While the team at Blackberry doesn't let the secret out, many high-profile guests and celebrities have been married or spent time at the resort. It is rumored that Maren Morris, Jesse Tyler Ferguson, Carrie Underwood, Kelly Clarkson, and couple Lily Aldridge and Caleb Followill have been prior guests to name a few.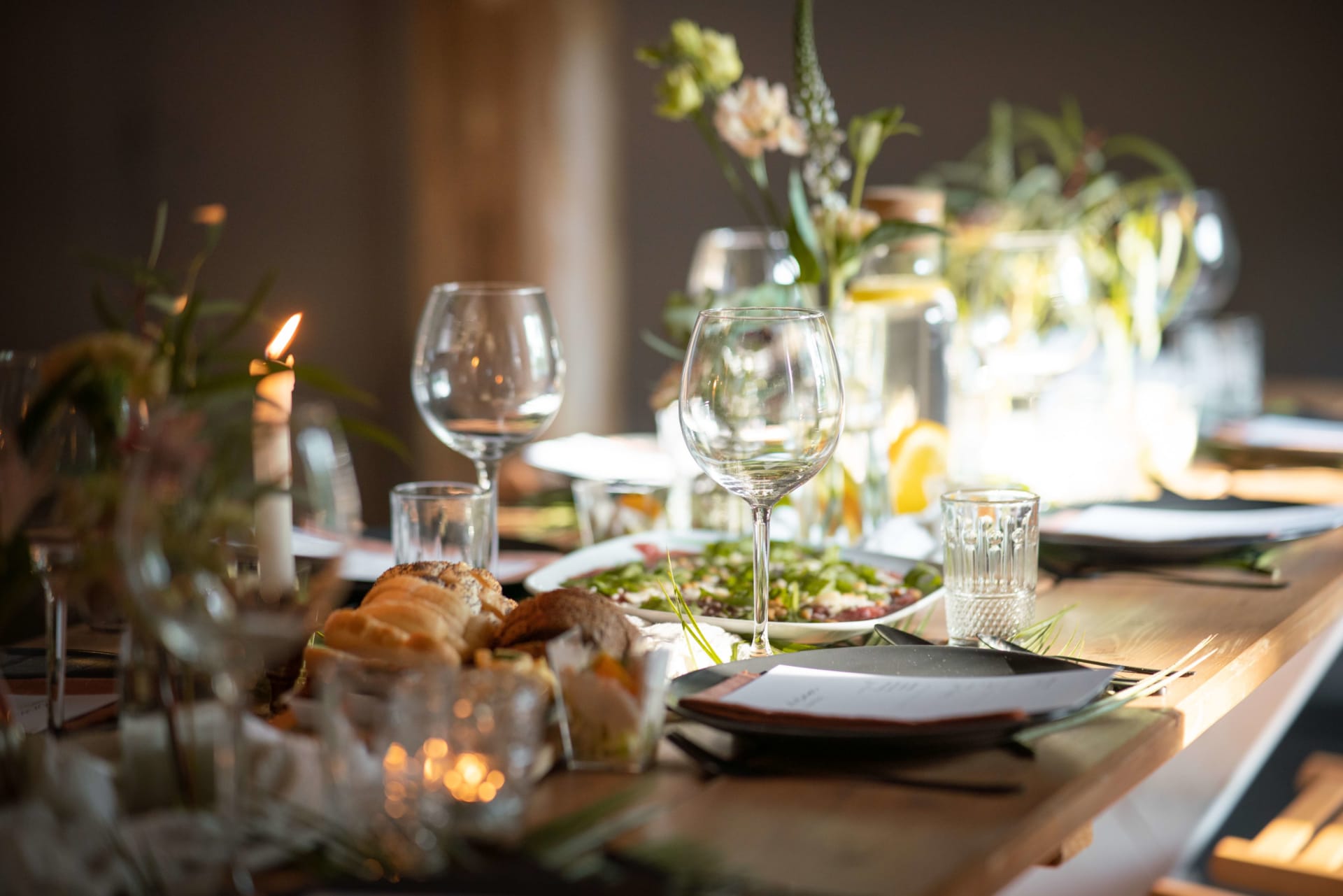 Blackberry Farm stands as a testament to the epitome of luxury, offering an exceptional blend of Southern charm, natural beauty, and world-class hospitality. From its exquisite accommodations and renowned cuisine to its outdoor adventures and rejuvenating experiences, Blackberry Farm captures the essence of a truly extraordinary retreat. Prepare to be enchanted by the warmth and tranquility that permeate every aspect of this luxurious haven nestled in the heart of Walland, Tennessee.
Ready to own a slice of the same beauty and tranquility found near Blackberry Farm? Explore the real estate opportunities in the area surrounding this iconic luxury resort and discover the perfect home that captures the essence of Southern charm and natural splendor. Our team of experienced real estate professionals is here to guide you through the process, ensuring you find a property that embodies the same allure as Blackberry Farm itself. Embrace a lifestyle of refined elegance and picturesque surroundings by owning a home near this renowned retreat. Begin your journey to finding your dream home today.