Step into the past and immerse yourself in the rich history of Knoxville as you embark on a delightful stroll through the city's Historic Market Square. This vibrant and bustling hub is a testament to Knoxville's heritage, featuring charming architecture, eclectic shops, and a thriving local scene. Join us as we explore the hidden gems, uncover the city's fascinating history at landmarks like the Tennessee Theatre, and indulge in the culinary delights of the local eateries that grace this enchanting square.
A Walk Through Time
As you set foot in the Historic Market Square, be prepared to be transported back in time. The square is adorned with well-preserved buildings that showcase a variety of architectural styles, including Greek Revival, Victorian, and Art Deco. Take a leisurely stroll along the cobblestone streets, allowing the nostalgic atmosphere to envelop you. The buildings themselves tell stories of the city's past, and their facades provide a captivating backdrop for your journey.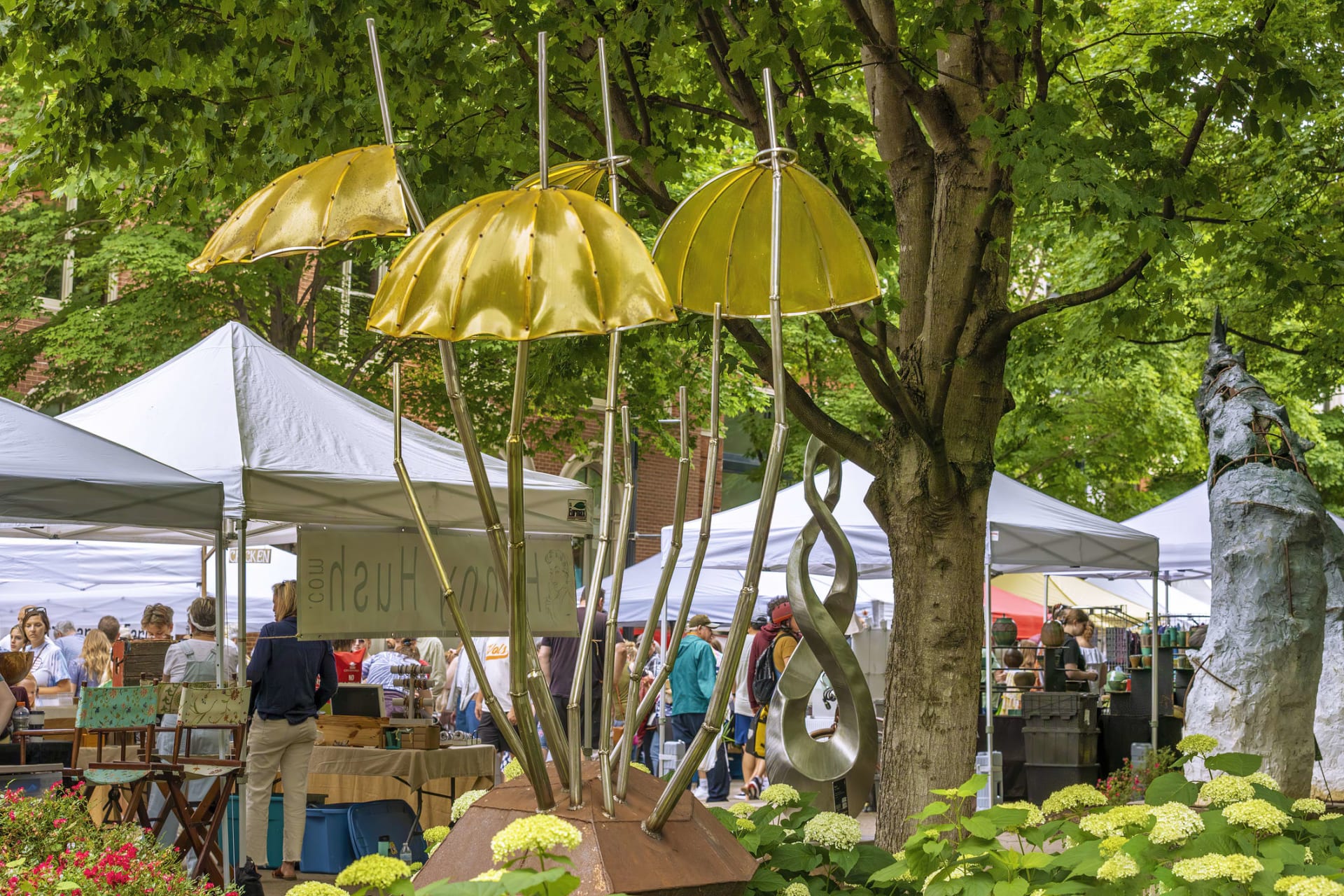 Immerse in Local Flavor
No visit to Market Square is complete without indulging in the culinary offerings that have made this area a foodie paradise. From cozy cafes to trendy eateries, the square boasts an array of dining options that cater to every palate. Savor the flavors of farm-to-table cuisine, sample international fare, or enjoy Southern comfort food with a modern twist. Don't forget to explore the Market Square Farmers' Market on Saturday and Wednesday every week from May through November, where you can find fresh produce, local delicacies, and handmade goods. This farmer's market is one of the best in East Tennessee.
Exploring Historic Landmarks
Within the bounds of Market Square, you'll find Knoxville's crown jewel of history: the Tennessee Theatre. Step inside this magnificent 1920s movie palace and be greeted by its opulent interior, featuring grand chandeliers, ornate décor, and a richly adorned auditorium. Take a guided tour to learn about the theater's storied past and catch a live performance or classic movie screening to experience the magic of this historic venue.
Eclectic Shopping and Local Artistry
Market Square is a haven for those seeking unique treasures and locally crafted goods. Delight in the diverse array of shops, boutiques, and art galleries that line the square. Discover handmade jewelry, vintage clothing, one-of-a-kind artwork, and artisanal crafts. Engage in conversation with the passionate store owners, who will gladly share stories behind their creations and guide you through the area's creative scene.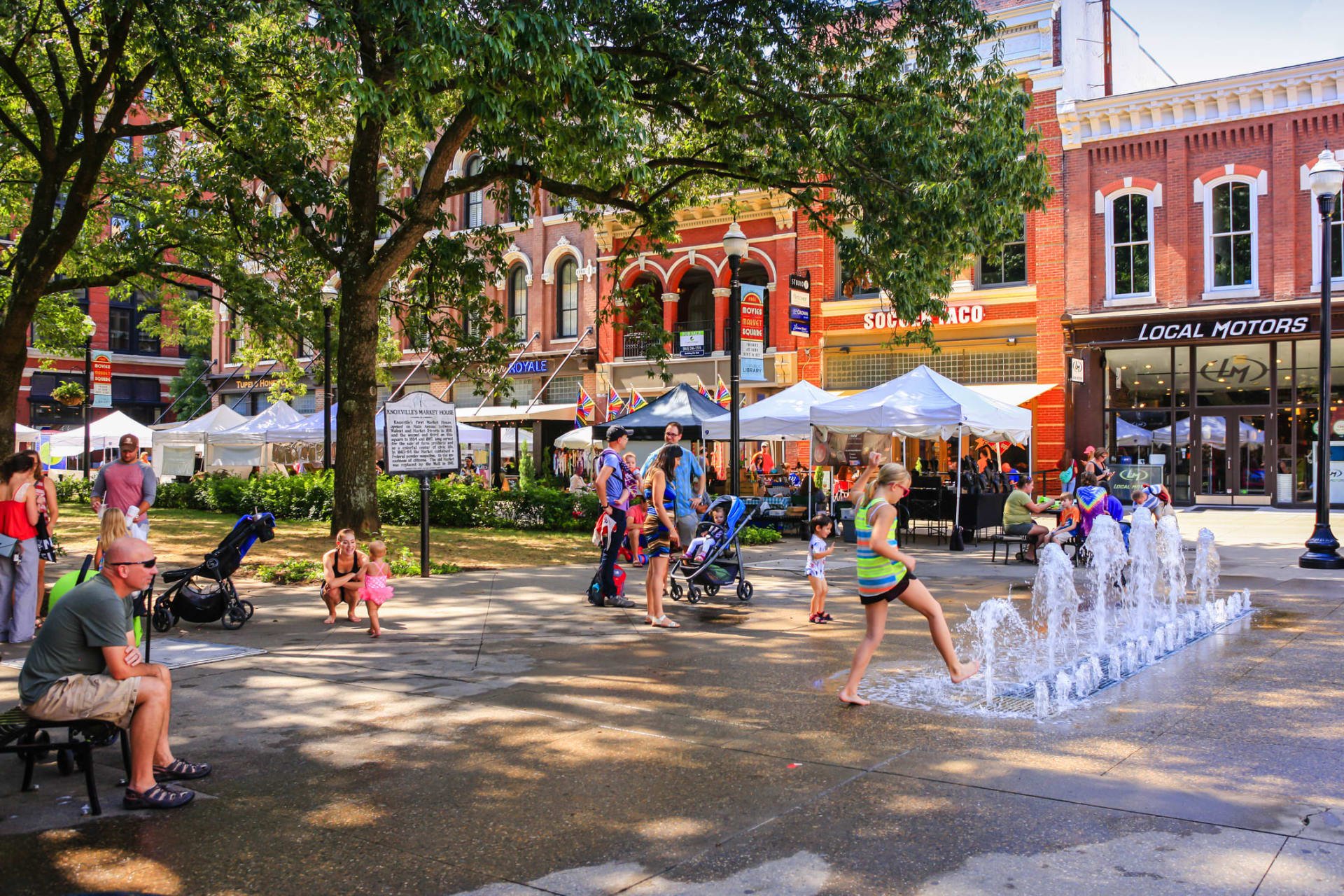 Vibrant Events and Entertainment
Market Square is a hub of activity, hosting a variety of events that bring the community together. From live music performances and art festivals to holiday celebrations and outdoor movie screenings, there's always something happening in this vibrant square. Check the local event calendar to plan your visit around these exciting gatherings, and immerse yourself in the lively atmosphere that permeates the area. Market Square also makes for a kid's summer paradise with play water splash pads installed throughout portions of the square! In the winter the whole family can enjoy the ice rink that is set up on the square in late December. No matter the season there is always something to enjoy!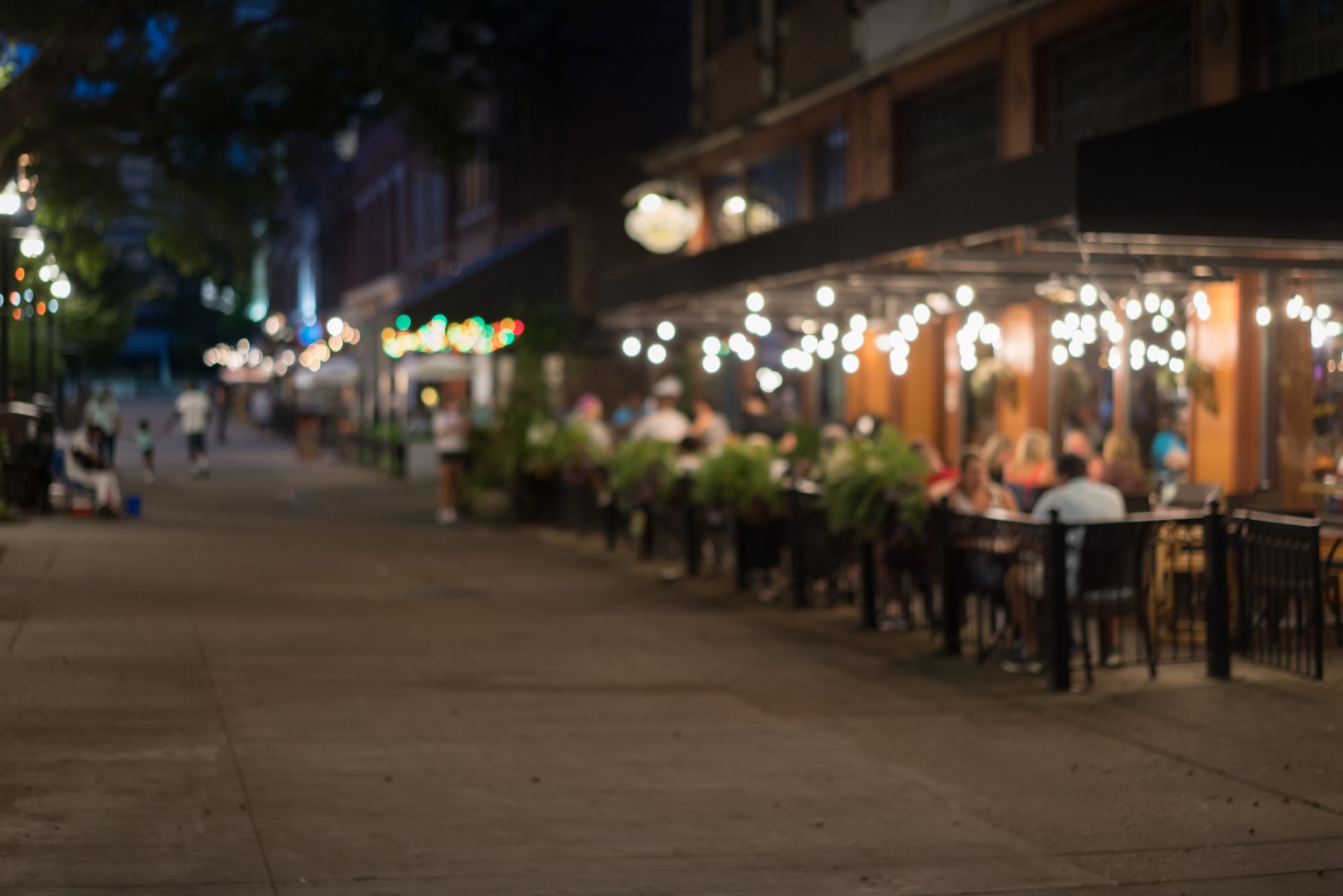 A journey through Knoxville's Historic Market Square is a delightful way to revive history and experience the city's vibrant present. Immerse yourself in the charm of the architecture, discover the local artistry, and indulge in the culinary delights that await you. As you wander through this enchanting square, take a moment to appreciate the preservation of Knoxville's past while reveling in the dynamic spirit that infuses every corner of this historic district.