Welcome to Relocation Guide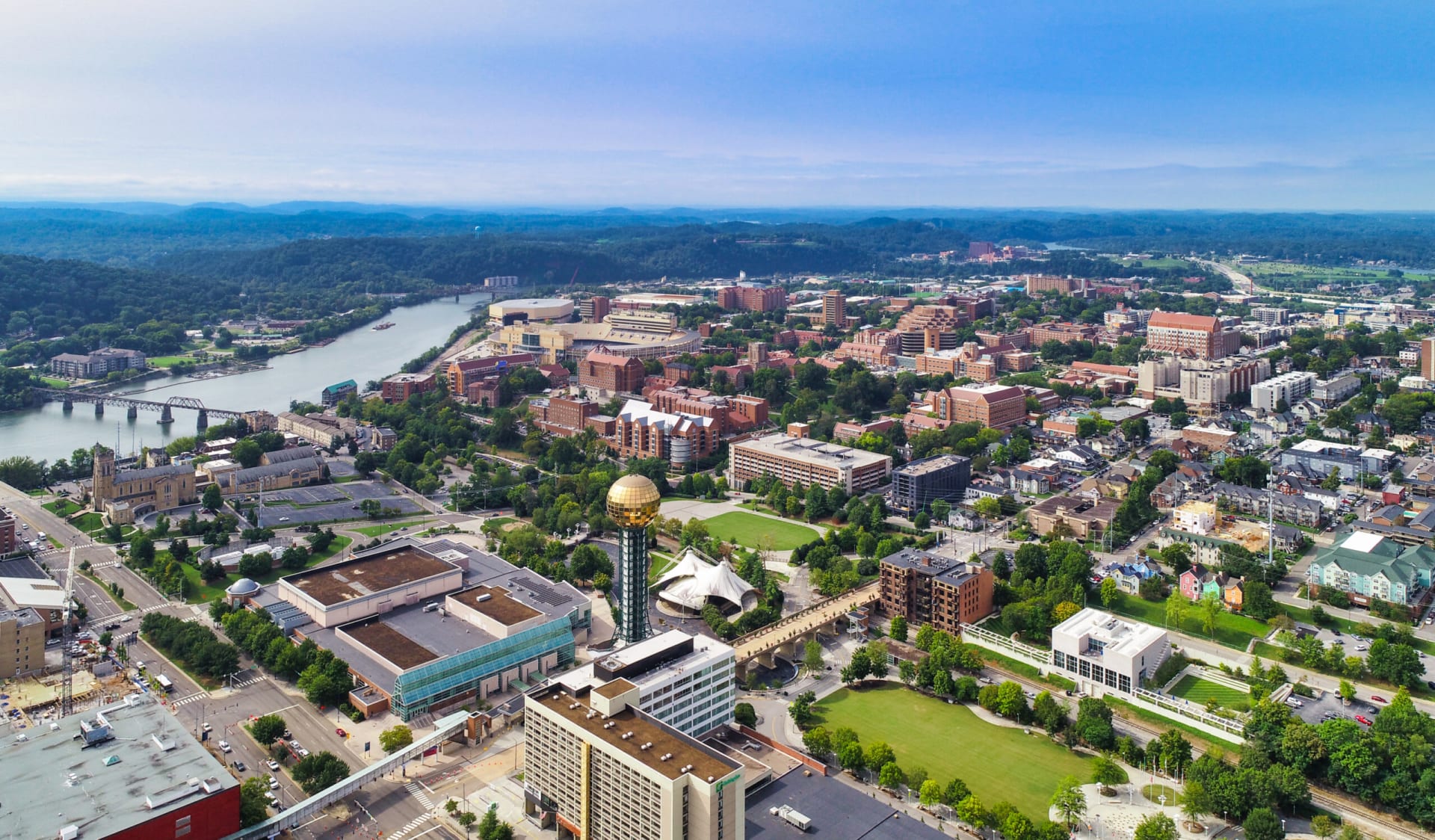 If you are considering relocating to Knoxville you will not be disappointed! We are able to provide some of the most comprehensive relocation services in the region. Our commitment to customer service has helped establish us as one of the top groups working with relocation clients. Whether you are moving to East Tennessee, or relocating from the Greater Knoxville Area, we can help.
About Knoxville, Tennessee
Named by Forbes Magazine as one of the Top 25 Best Bang for the Buck Cities, Knoxville is the perfect combination of small-town and city life.
Huffington Post lists Knoxville as "Top 10 American Cities Most People Don't Know About but Should."
Voted Top 10 Places to Retire by Livability.com
Within a day's drive of half of the nation's population
Crossroads of three major interstates: 1-75, 1-40, and 1-81
Only 12 miles from McGhee Tyson Airport
Over 9,500 hotel rooms
Over 950 restaurants
Average temperatures: Yearly 58°, July 84°, average January 39°, average snowfall 6.4"
Knoxville's Urban Wilderness offers a wide range of outdoor activities include hiking, biking, rock climbing, greenways, boating, and water sports
Numerous public and private golf courses
Over 25 lakes, rivers, quarries, and mountain streams
Over 110 parks and 7 dog parks
20 entertainment venues for concerts, theatre, and the performing arts
15 museums and galleries
Year-round festivals and events
Area Utilities
A helpful list of Knoxville area utilities can be found here.
Area Schools
A helpful list of Knoxville area Schools can be found here.