Welcome to North Knoxville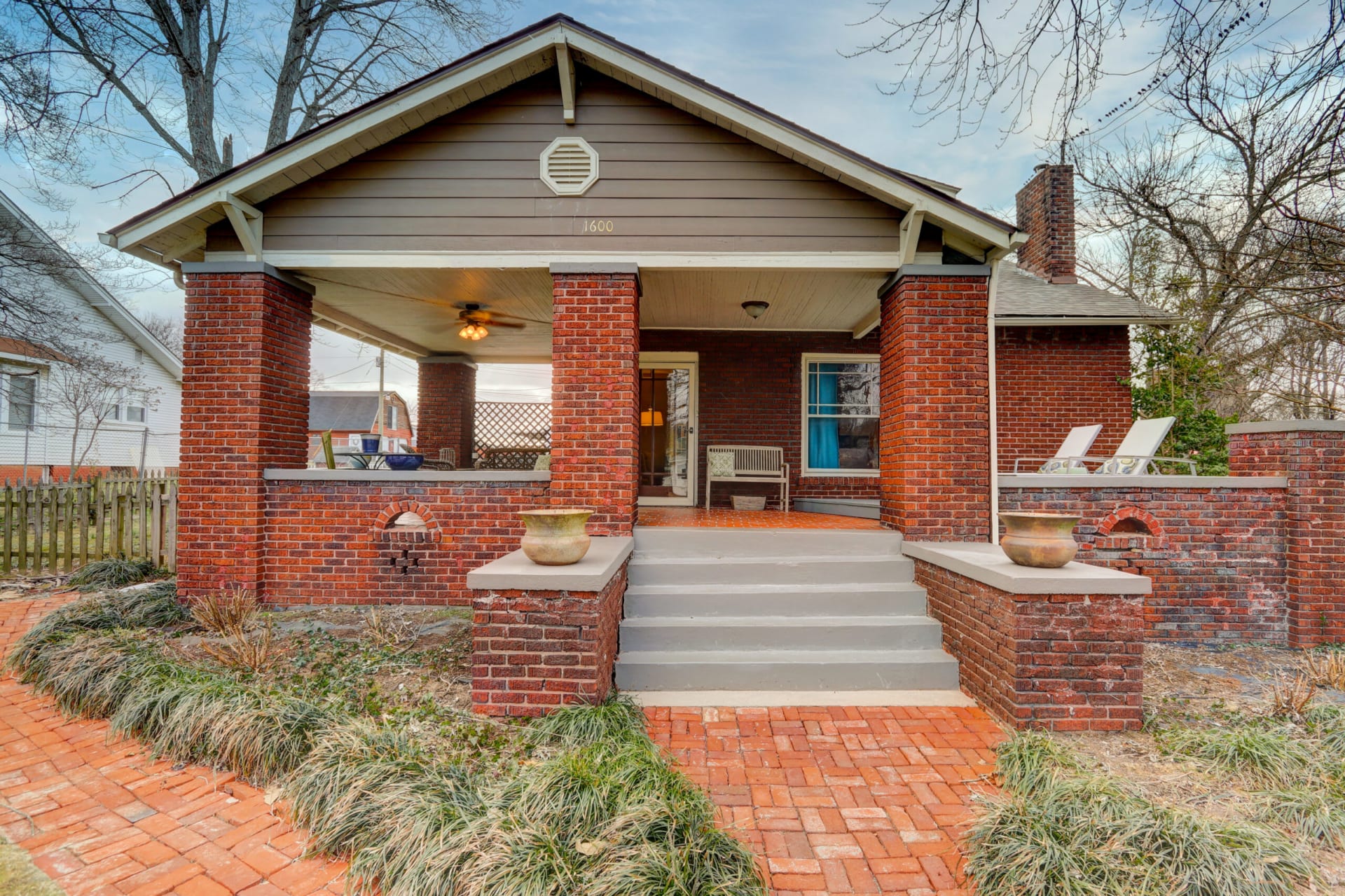 In getting to know Knoxville one route is to explore the city in broad segments divided into North, East, South, West, and Downtown. Knoxville is
historically
a diverse city with many different communities, interesting architecture, food, and shopping. I think you will find each of these areas has something unique to offer!
North Knoxville is has a large variety of historic homes and a growing economy. Technically speaking, North Knoxville lies north of Knoxville's
downtown area
. Spanning from one of Knoxville's main highways, Broadway (
US-441
) which runs North and South, the area also includes several additional major thoroughfares such as Clinton Highway (
US-25W
), Tazewell Pike, and Washington Pike. Another interesting feature of north Knoxville is
Sharp's Ridge
. This large 7-mile ridge is visible from different points of the area and can provide a great place for hiking and other activities.
In and of itself, North Knoxville has some of the area's most stunning historic homes. The architecture varies in homes from the late 1800s Victorian period all the way through to quaint 1960s ranchers. For the most part, North Knoxville is comprised of older homes, with some newer construction homes dotting the landscape in far North Knoxville as you make your way into the Halls area. The nabes that comprise north Knoxville include
Old North Knoxville
,
Fourth and Gill
,
Fountain City
, Inskip-Norwood, Oakwood-Lincoln Park, North Hills, and Whittle Springs. You can find some of the primary examples of one of Knoxville's most famous and internationally regarded architects,
George Barber
, in several of the nabes in this area such as Fourth & Gill and Old North Knoxville.
The north Knoxville area has seen increased development over the last two decades and has experienced a substantial revitalization in the commercial areas near downtown. The emerging district of
"Happy Holler"
is situated on N Central Avenue which parallels Old North Knoxville. The area has quaint coffee shops, performance spaces, salons, and (in my opinion) Knoxville's best bakery,
Magpies
, and Yoga studio,
The Glowing Body
. In addition, you will find similar "mini-downtowns" in Fountain City near the Duck Pond. With a long and varied history, which includes being annexed by Knoxville proper in the late 1800s, this area is rich with the cultural history of Knoxville.
Looking for your dream home in these neighborhoods? Take a minute to learn more about schools, shopping, and homes for sale in North Knoxville below.
Contact me
today for more information!