Welcome to Fourth & Gill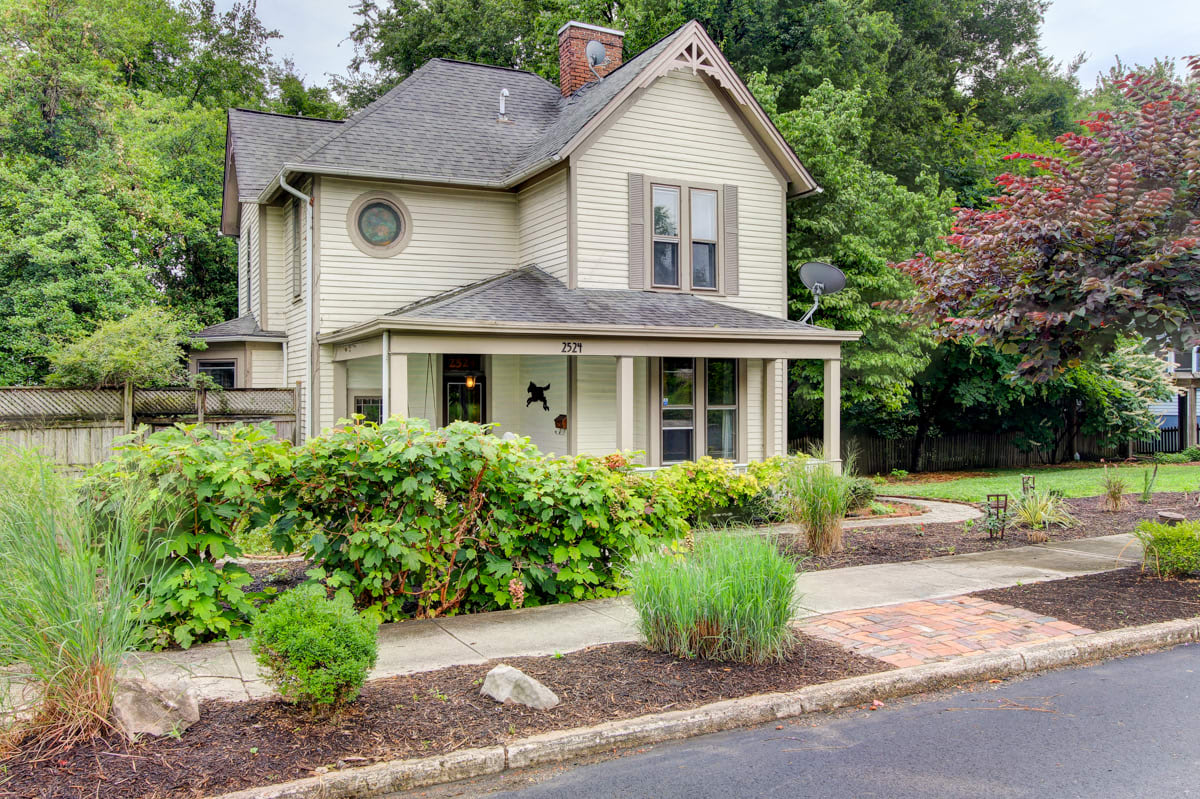 When you think of the Victorian "painted ladies", Fourth & Gill, has some of Knoxville's largest and loveliest examples of these fine homes. With the majority of Fourth & Gills' homes built between 1880-1930, well over 260 properties from this historic Knoxville neighborhood were added to the
National Register of Historic Places
over the last three decades. Fourth & Gill was one of the first historic neighborhoods to experience revitalization in the early 1980s. The neighborhood, like many of its sister neighborhoods, has a close-knit community and an active neighborhood organization.
Fourth and Gill are roughly defined by I-40 to the east, Broadway to the west, Glenwood Avenue, and East Fourth Avenue to the north and south. Its "sister neighborhoods" would be
Old North
Knoxville,
Parkridge
, and the
Emory Place
Historic District. The neighborhood's community center renamed the Birdhouse, is on North Fourth Street. Originally built as a "streetcar suburb" in reaction to the industrial growth of Knoxville in the 1880s, the Fourth & Gill neighborhood is one of Knoxville's best-known historic neighborhoods. With many examples of classic Victorian architecture and multiple
George Barber
homes, this neighborhood has a variety of ornate Victorian, Queen Anne style, and Craftsman bungalow homes. In the mid-2000s the obsolete Brownlow school, bordering the north side of the neighborhood, was turned into an upscale condominium complex. The development that has occurred both downtown and in the North Central Avenue corridor has helped to continue the restoration work and vitality of this neighborhood.
If you are looking for an area that has historic architecture, is close to downtown and the University of Tennessee, good for walking and biking to nearby amenities and a vibrant community association, then the Fourth & Gill area might be the right fit. If you get a chance to visit during Trick or Treating season, you will see a great example of the vitality of this community!
Best of the Neighborhood:
Eat: Flatiron Grill, K-Brew, Magpies

See: Happy Holler, The Old City, Fourth & Gill Historic Home Tour, The Birdhouse

Shop: Gypsy Hands, Three Rivers Market, Glowing Body, Hot Horse
Interested in recent sales? See my article on Fourth & Gill Home Sales Value by Street
Looking for your dream home in this neighborhood?
Contact me
today for more information!