Welcome to Emory Place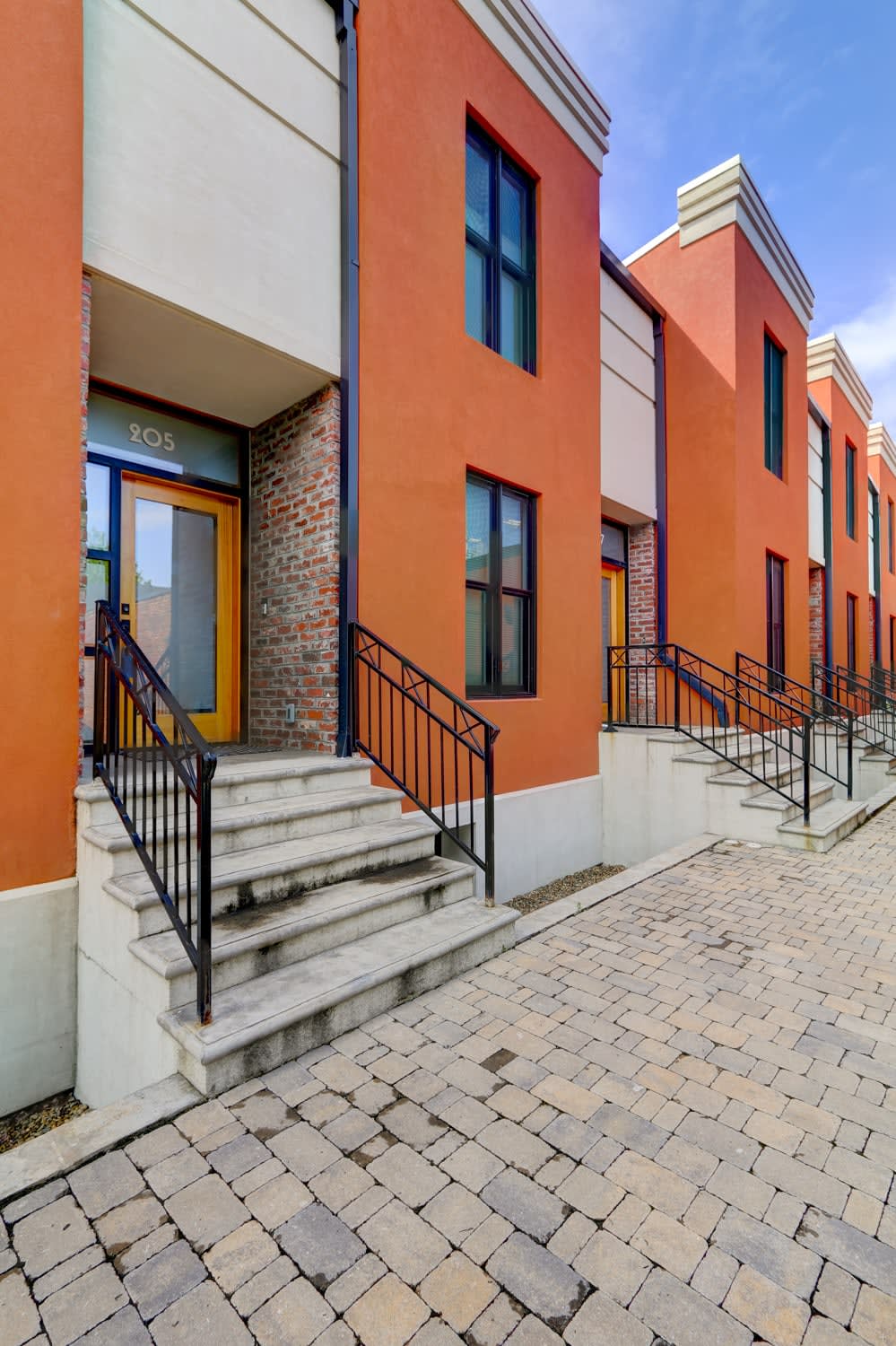 Emory Place is at the edge of
Downtown Knoxville
near the
Old City
and is known as a Historic District that includes both residential condos and small commercial businesses. Emory Place itself is actually a cross street connecting Central and Broadway and was once a wide avenue. Many buildings in the area were placed on the National Register of Historic Places in 1994, including
St. John's Lutheran Church
,
Knoxville High School
, First Christian Church, and several of the few surviving rowhouses in Knoxville.
This little neighborhood, which is essentially a bridge between
Downtown Knoxville
and
North Knoxville
, has quite an interesting story. Emory Place developed from the advent of
Old Grey Cemetery
and the railroad system which arrived in 1855. During the Civil War in 1863, the area came under siege. If you can imagine, cannons lined the area on Fifth Avenue between Broadway and Central, not only once, but twice in the same year. After the Civil War, the area expanded northward, and by the late 1880s Emory Place had become known as "Central Market." Then in 1890, the "Dummy Line," a railroad line connecting Knoxville and
Fountain City,
was established with what is now Emory Place as its southern terminus. A farmers' market and several small industrial and commercial firms developed; interestingly many of the business owners were immigrants from Germany and Ireland. Emory Place had its own park, grocery store, tailor, saloon keeper, barber, and several churches. When the Dummy Line system was replaced by the trolley in 1905, the primarily industrial and commercial areas became more residential.
At the turn of the twentieth century notable architects, Charles Barber, and
Albert Baumann
were responsible for the design of the larger buildings in the neighborhood, First Christian Church and Knoxville High School. The residential buildings included apartment buildings, The Lucerne and Sterchi Oaks, constructed by furniture store magnate James Sterchi, and row houses designed in a Colonial Revival style. After the trolley system was dismantled in the late 1940's the area slowly began to decline. Revitalization of the neighborhood began to occur in the early 2000s. Many of the former residential buildings have been converted into modern condos and the neighborhood has welcomed back small local businesses. Emory Place affords people the ability to purchase real estate near
Downtown
at a slightly lower price point than the condos in central Downtown Knoxville. Emory Place is close to several other historic neighborhoods with many beautiful older homes,
Old North
and
Fourth & Gill
.
Best of the Neighborhood:
Looking for your dream home in this neighborhood?
Contact me
today for more information!