Welcome to Downtown Knoxville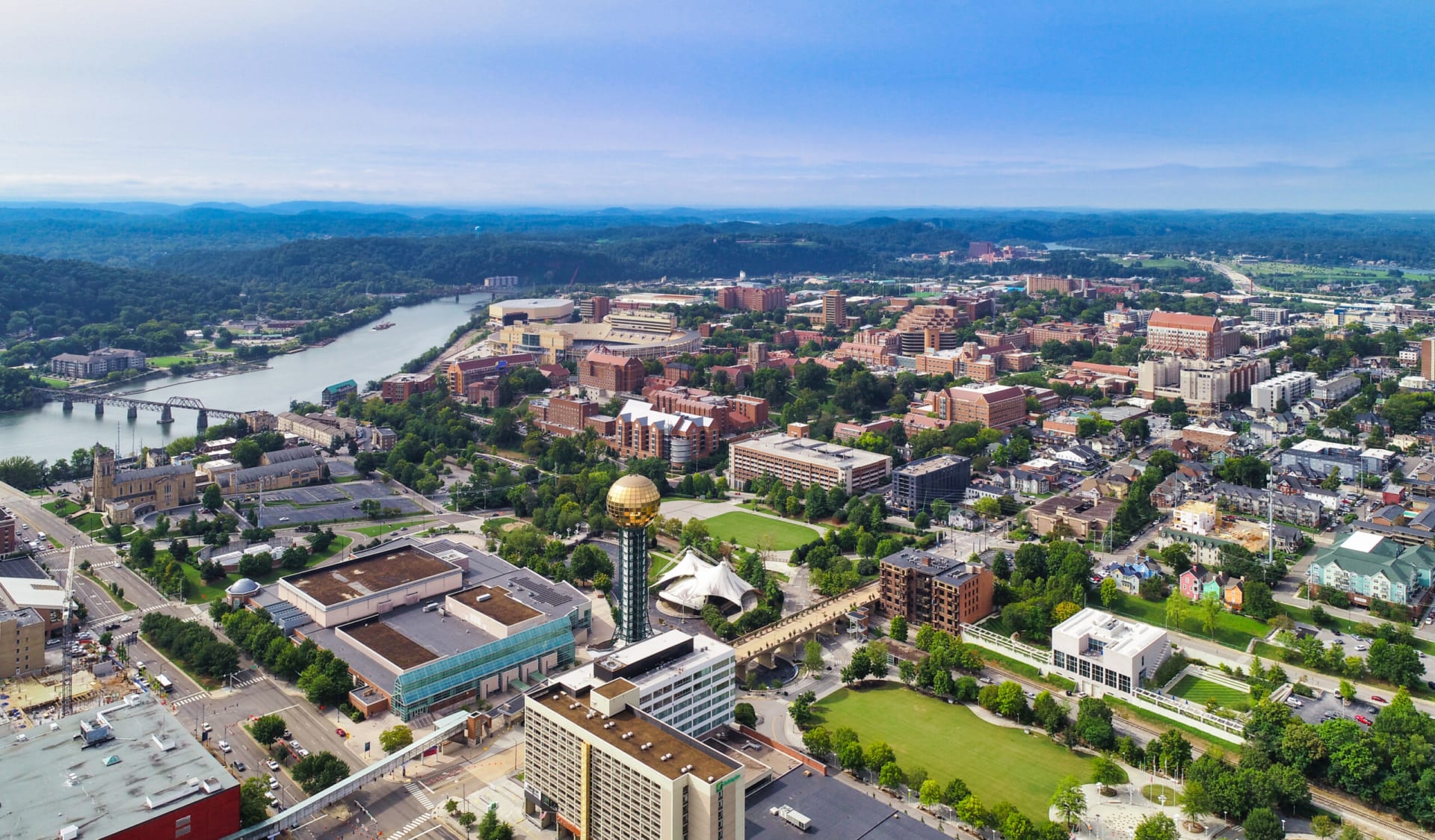 In getting to know Knoxville one route is to explore the city in broad segments divided into
North
,
East
,
South
,
West
, and Downtown. Knoxville is
historically
a diverse city with many different communities, interesting architecture, food, and shopping. I think you will find each of these areas has something unique to offer!
Once upon a time (about 15 years ago), the only time you were downtown was to go to the courthouse or post office. No doubt the biggest evolution in Knoxville during the last decade would have to be the Downtown area. While it has been (and still is) the city's location for city and county municipal offices, the drastic change has been in retail development and new emerging art, food, and business scene.
Traditionally the downtown area was determined by markers such as First & Second Creek, railroads, and the river. Yet, as the evolution and development of Knoxville have occurred, so has the definition of Downtown. It is safe to say that while Gay Street is the heart of the area downtown has expanded to include neighborhoods such as
Fort Sanders
,
Emory Place
district, Downtown North, and parts of the Morningside area east of First Creek.
Boasting the oldest parts of Knoxville and the city's oldest buildings, downtown Knoxville is a stroll through the past and alive with the future. Also key to downtown redevelopment were
Market Square
, the
Old City
, the World's Fair Park, and Volunteer Landing on the riverfront, where residents and visitors will find shops and restaurants galore.
There also several larger office buildings including the Riverview Tower, the
TVA Towers
, the
City-County Building
, and the
Andrew Johnson Building
to name a few. In addition to newer construction, the notable historic structures include
Blount Mansion
, the reconstructed
James White Fort
, the
Bijou Theatre
,
Tennessee Theatre
,
Old City Hall
, and the
L&N Station
. Fortunately, all this renovation has made living downtown better than ever! Some recently renovated buildings such as the Sterchi lofts, the Holston, the JFG building, the Burwell, and the Southeastern Glass provide beautiful spaces for residents to live and play in the city.
Every month downtown Knoxville is host to First Friday events that are focused on art, music, and community and occur anywhere in the Old City, Market Square, or 100 Block of Gay Street. With new galleries and shops popping up along the side streets this event seems to be growing faster than any other in the city. While West Knoxville has more of the national chain-style restaurants it is all about local eateries and shops downtown. Some Knoxville classics include
Tomato Head
,
Nama
, and
Bistro @ the Bijou
. After a filling meal, you can stroll down Gay Street to
Mast General Store
and then head over to Market Square for some shopping.
Looking for your dream home in these neighborhoods?
Contact me
today for more information!