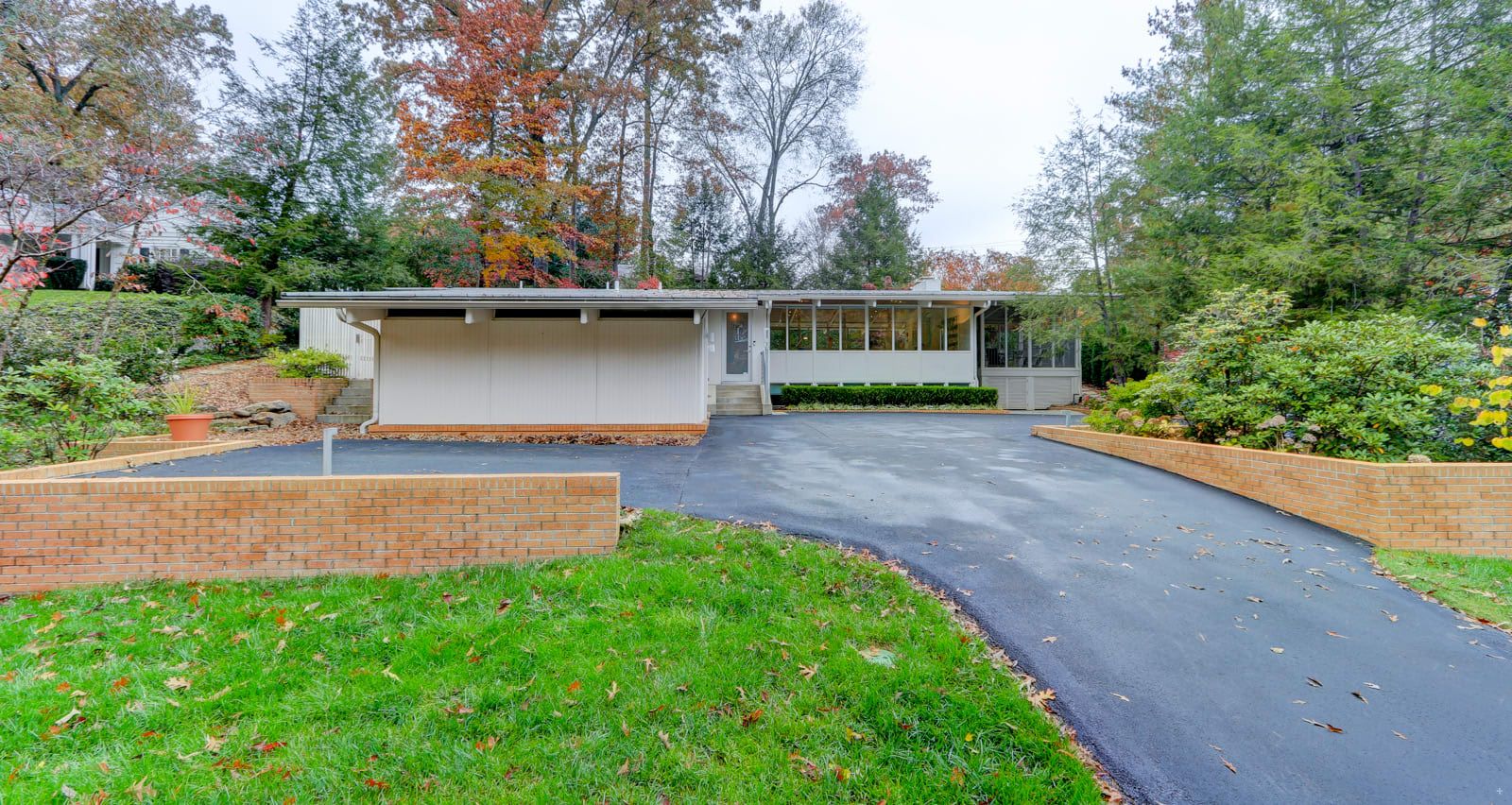 In my opinion, Sequoyah Hills is one of the beautiful historic gems of Knoxville. The neighborhood, which runs alongside the Tennessee River, is home to some of Knoxville's most beautiful architecture. This neighborhood is slightly west of Downtown Knoxville, off of Kingston Pike, and situated in beautiful park-like surrounding. Named after Sequoyah, the Cherokee scholar who invented the Cherokee alphabet, the neighborhood has a rich and interesting history.
Similar to other neighborhoods in Knoxville, such as West Hills, the area was originally farmland. Like many other local historic neighborhoods, due to the growing congestion of the urban neighborhoods closest to downtown, Sequoyah Hills became one of the first "automobile suburbs" in Knoxville. Sequoyah Hills, and its interior subdivision Talahi, were advertised by the original 1920s developers as a peaceful area for the elite of Knoxville, in which to build a large home, tucked away from the hustle and bustle of city life. Built on the idea of maintaining a park-like setting, Sequoyah Hills still has a multitude of mature trees, a true tree-lined boulevard, and a large open park space that runs along the river. With multiple fountains and stone pylons lining the central gravel path of Cherokee Boulevard, the area is a favorite place for walkers and runners alike. With some of the area's most famous architects building in the neighborhood (i.e.
Charles I. Barber
, Benjamin McMurry, Bruce McCarty, and Francis Keally) there are beautiful examples of Knoxville's finest historic architecture from the 1920s-1960s. While the majority of homes in the neighborhood are large luxury historic properties, there are some smaller cottages and there are also some new construction luxury homes interspersed throughout the neighborhood at large. Started as a premiere neighborhood in Knoxville, this area still retains its grace and charm with homes selling well into the multi-million dollar range.
Kingston Pike is the main road provides access to Sequoyah Hills via Cherokee Boulevard; however, a few key roads such as Lyons Bend and Scenic Drive also provide access. Only a few miles from UT and Downtown Knoxville, and with easy access to the amenities of the larger Bearden area, the commute times to major locations in Knoxville are minimal. Even if you are not looking to buy in this neighborhood, I recommend spending some time strolling down the boulevard and visiting some of the quaint businesses in the interior of the neighborhood it will be time well spent!
Best of the Nabe:
Eat: Hard Knox Pizzeria, The Plaid Apron, Farmacy, Longs Drug Store

See: Sequoyah Hills Park & Greenway, 3rd Creek Greenway, Historic Homes, The Indian Mound on Cherokee Boulevard

Shop: Natural Alternatives Aveda Spa & Salon, Blue Ridge Mountain Sports, Obligato, Michael Peters Home, Mayos
Looking for your dream home in this neighborhood? Take a minute to learn more about Sequoyah Hills schools, shopping, and homes for sale in the segments below.
Contact me
today for more information!