Welcome to Farragut
In getting to know Knoxville one route is to explore the city in broad segments divided into
North
,
East
,
South
,
West
, and
Downtown
. Knoxville is
historically
a diverse city with many different communities, interesting architecture, food, and shopping. I think you will find each of these areas has something unique to offer!
Farragut lies to the west of Pellissippi Parkway and the town "straddles Knox and Loudon counties". Farragut runs primarily down one major road east to west,
Kingston Pike
(
US-70
/
US-11
) to the Loudon border.
There are many neighborhoods that have been established since the 1970s and 1980s but the majority of properties were built from the 1990s until the present time. Some of the wells know neighborhoods are Fox Den and Village Green and some newer neighborhoods include Saddle Ridge, Rockwell Farm, Farragut Crossing, Sugarwood, and Bridgemore.
Of course, there is plenty of shopping spots in other parts of town, but Farragut has a large shopping plaza known as
Turkey Creek
. Here you will find a large majority of well-known national retailers such as Target, Ulta, Pier One, and department stores as well as many restaurants, grocery stores, bakeries, florists, and a large Regal movie theatre.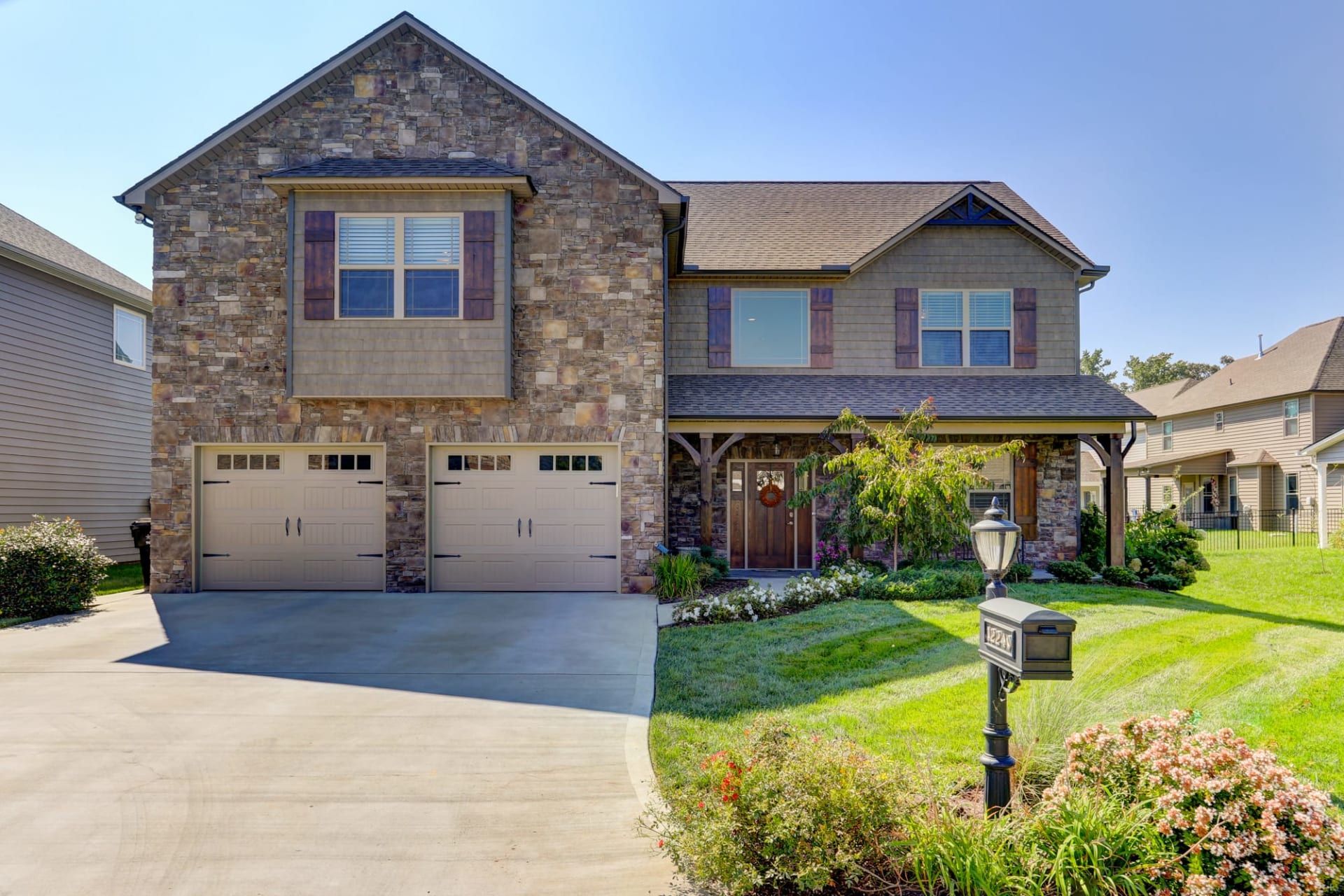 Farragut is a close-knit town with an active community that hosts many
annual gatherings
, music concerts, book fairs, and art shows. Farragut is the farthest suburb of West Knoxville; it is west of Pellissippi Parkway and straddles both Knox and Loudon Counties. Kingston Pike (US-11) runs through the middle of Farragut and makes it easy to navigate. With a population of around 23,0000, Farragut lives like a small town with "big city" amenities.
Turkey Creek Shopping Center
serves most of Knox and Loudon Counties and is home to national retailers (Walmart, Target, Regal Cinemas, Belk, and Publix) as well as local stores.
The
town of Farragut
was incorporated in 1975 and some of the neighborhoods have been established since that time, however, the majority were built in the 1990s and beyond. Some of the well-known neighborhoods are Fox Den (which includes the
Fox Den Country Club
) and Village Green. The newer Farragut neighborhoods include
Saddle Ridge
,
Rockwell Farm
, Farragut Crossing, Sugarwood, and
Bridgemore
. Rapidly developing sub-divisions on and near the Tennessee River (Lake Loudon) in the Choto area, are being built as well. Some of these include Choto Estates and The Mill at Choto with conveniences located at the
Markets at Choto
.
The Farragut Admirals Football and Baseball Teams are consistent Tennessee Regional and State Champions and the academics are well regarded. There is a Primary, Intermediate, Middle, and High School within the Farragut School System. There are several private schools in Farragut as well: Saint John Newman, Concord Christian School, The Goddard School, and Knoxville Christian School. For links to these schools, please click
here
. Travel east on I-40 for about 2 miles and you can be at some of the other private school options in Knoxville:
Episcopal School of Knoxville
,
Webb School of Knoxville
,
Knoxville Catholic High School
, and
Christian Academy of Knoxville
.
To take advantage of the outdoors, the Farragut
Parks and Recreation
Department maintains 17 acres of parks, 25 miles of walking and cycling trails, and a vibrant city community center. Make sure to stop by the
Dixie Lee Farmers Market
on Saturday morning, from spring to fall, for some of the best local goods and produce around.
Are you looking for your new home in Farragut?
Contact me
today to get started on your search.