Welcome to Lake Forest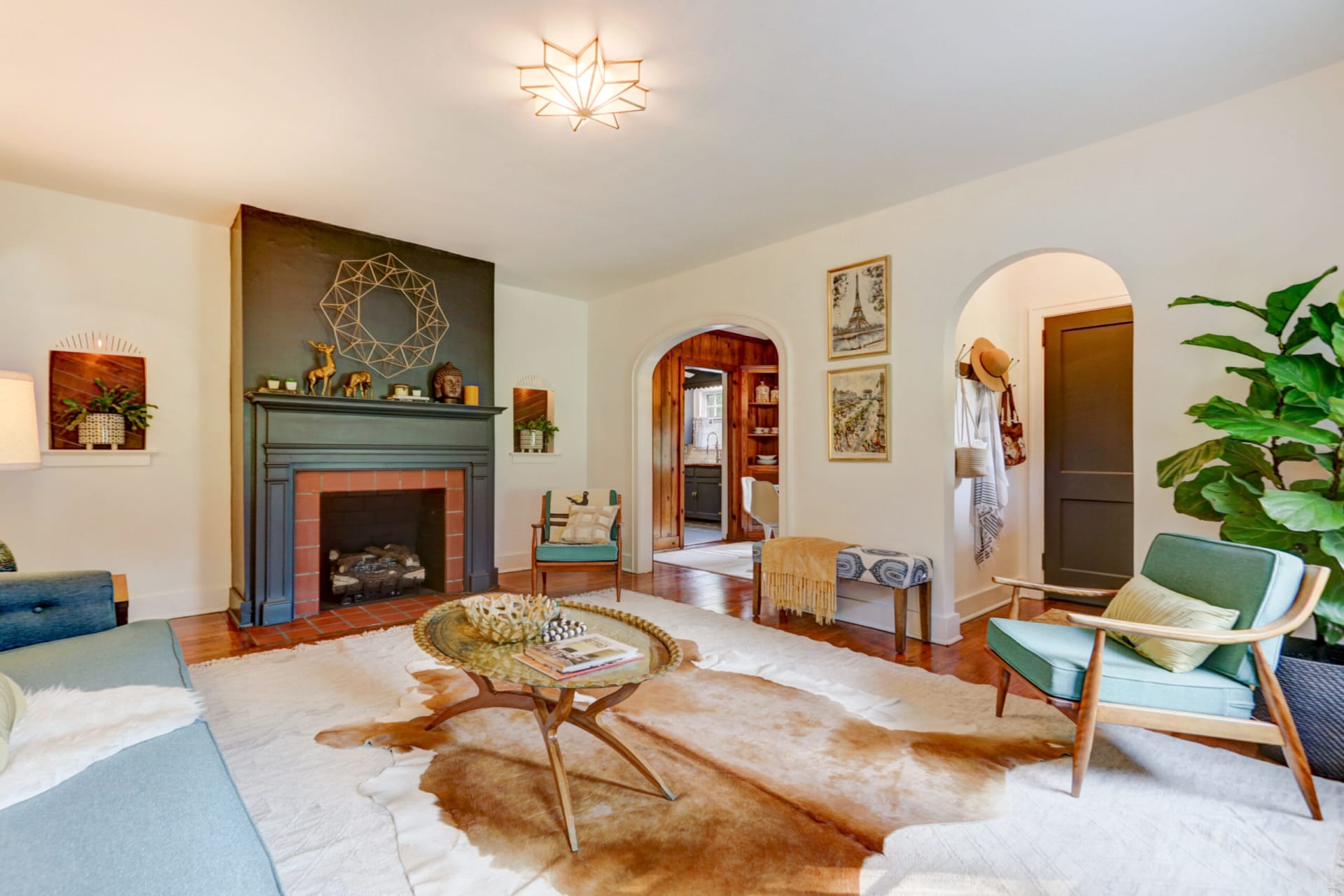 One truth I know about people is that they are curious. I am not completely certain, but I am fairly sure that from the inception of private dwellings, humanity's overarching curiosity about what is inside someone else's house sprang forth. It's a leap I understand, but seriously, don't you wonder what's in that house you drive by every day, the one on the corner that reminds you of "so and so's" place from when you were a kid?
It certainly seems that some houses, and neighborhoods, inspire within us the desire to dream, to wonder, to wish for just a moment to peer inside the homes that comprise the communities in which they are found. For me, the historic neighborhoods in Knoxville hold that special power to pique my curiosity. They make me feel like I am in another era, or they inspire me to want to bring life back to a house that has seen better days.
One of those special neighborhoods in Lake Forest. Situated in
South Knoxville
, approximately 4 miles from
Downtown
, this charming little neighborhood will whisk you away in a heartbeat. Much like its sister automobile suburb of Lindbergh Forest, and the nearby Colonial Village, this community has narrow curving roads that meander up and over its' wooded hills. Forget the GPS. Put down the map. Let yourself step into this quaint neighborhood and get lost. Don't worry, you can't get too lost.
While there may be boundary disputes, or maybe it is just boundary confusion, Knox County defines this neighborhood as lying on the east side of Chapman Highway between E Red Bud Rd. to the north and Eastwood Dr to the south. Comprised 17 streets, many with similar names such as Lake Forest Dr, E Lake Forest Dr, Lake Forest Cr, and Lakewood Dr, which twist and turn and sometimes change names within the blink of an eye. Within these winding streets, you will find perfect examples of post-war 1940s brick cottages, Cape Cods, and the occasional mid-century modern ranch. For the most part, it is one adorable cottage-style home after another on wooded, azalea-laden lots, dotting the streets of one of the official Dogwood Trails in Knoxville.
The neighborhood organization's mission statement, "The Lake Forest Neighborhood Association exists to foster a sense of community and to enhance the quality of life for all individuals within our neighborhood. We believe that all people in our neighborhood have a right to be heard regardless of race, sex, age, national origin, or religious beliefs. We promote community involvement to improve the safety and beauty of our neighborhood. Our ultimate goal is to form a close-knit community with area residents, to work together for the collective good of our neighborhood, and to have fun doing so." Driving through Lake Forest the other day, the residents waved at me as I slowly passed by them working in their yards or chatting with one another. It would seem their mission is well on its way to being accomplished.
Best of the Neighborhood
Shop: Basement Records, KAARM Thrift store

Eat: Ye Olde Steakhouse, Szechuan Garden

See: Dogwood Trail, Gary Underwood Park & Greenway, Lakewood Forest Presbyterian Church
Go ahead, and embrace your natural curiosity. Take a drive through Lake Forest and discover one of Knoxville's lesser-known historic gems.